Construction in mining camp.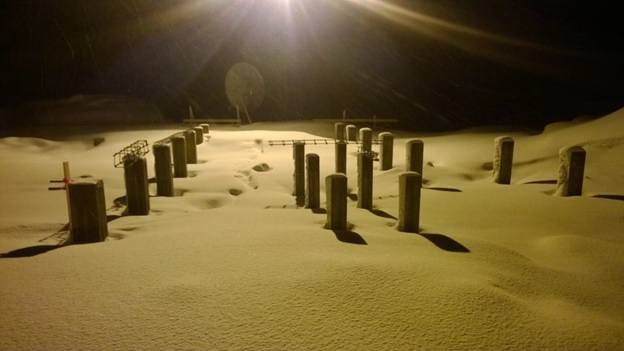 Foundations at the recreation facility.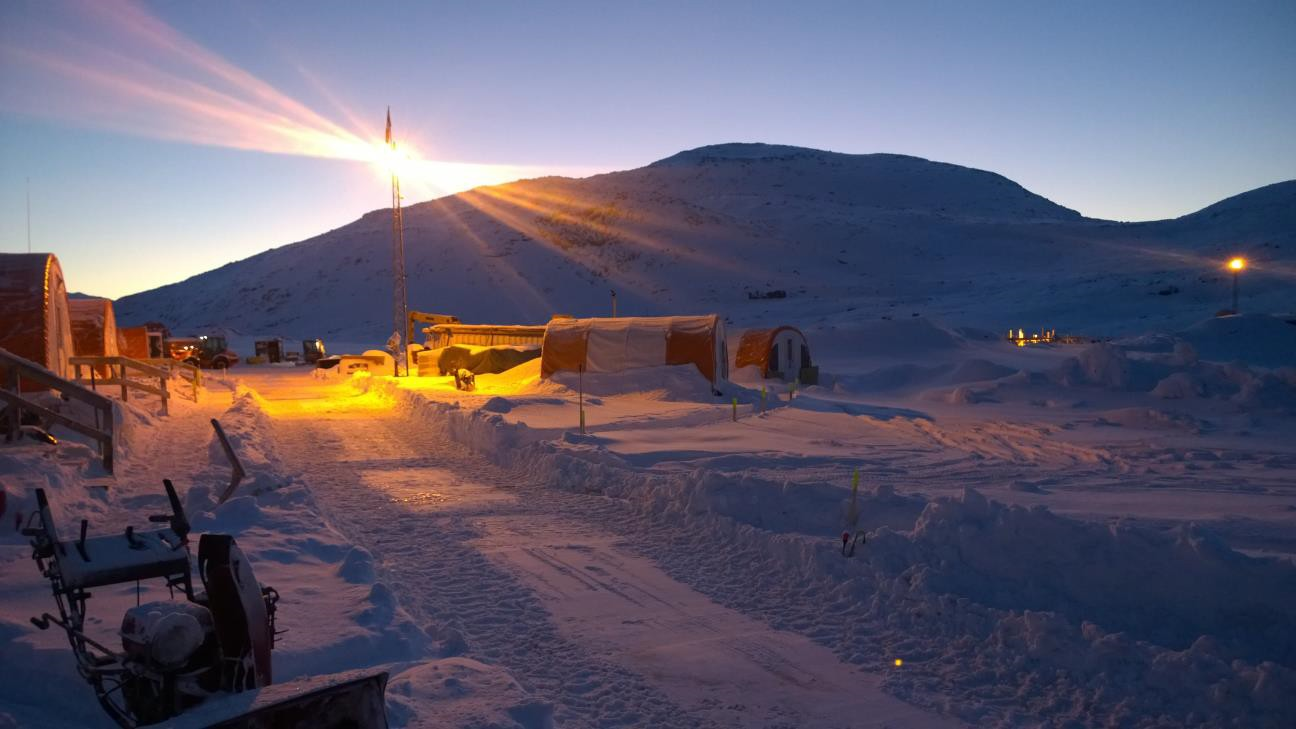 January morning at the construction camp – mine camp development in the background.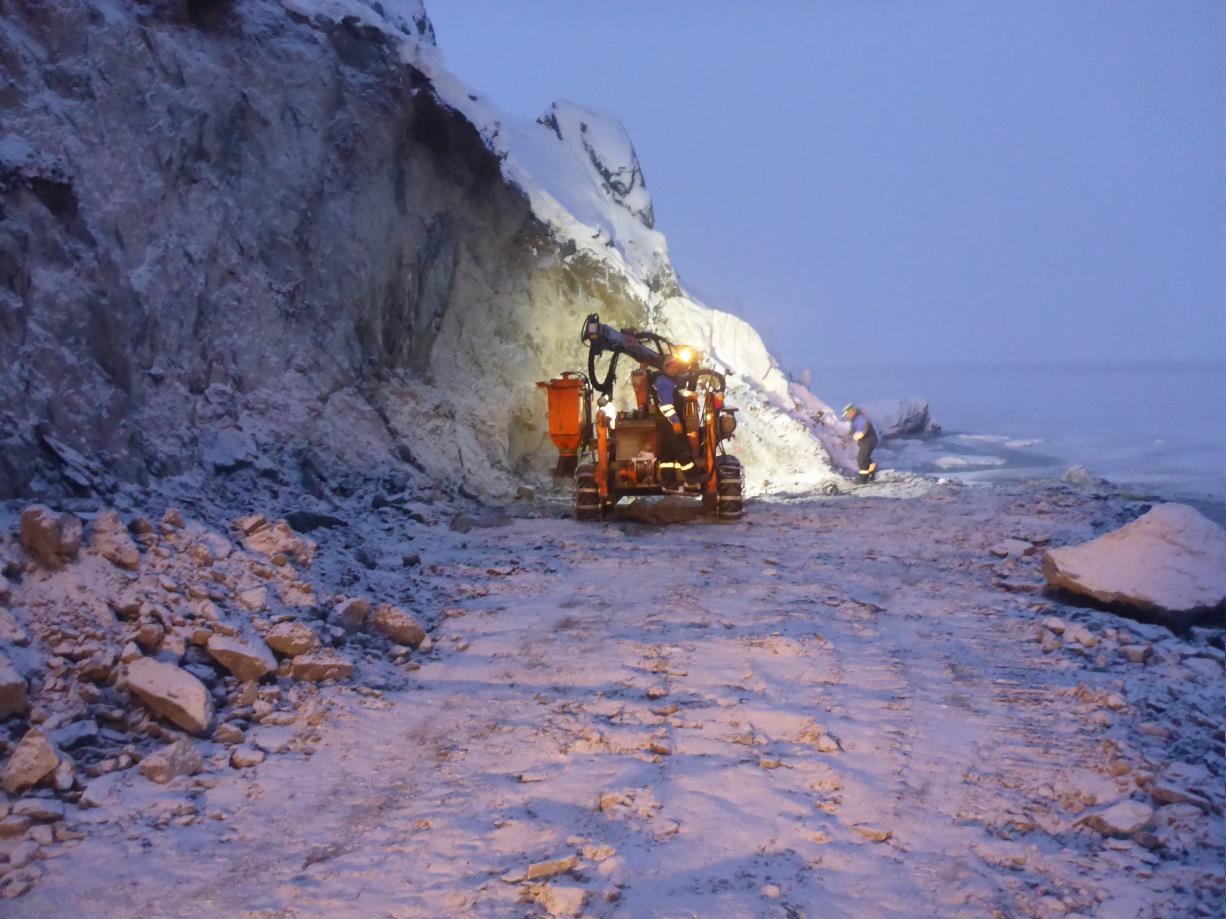 Blast drilling in January on the road from the outer port to camp.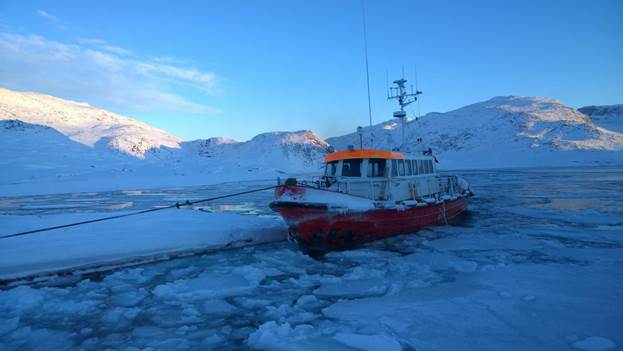 LNS Greenland's NP Viking berthed at the inner port in December 2014.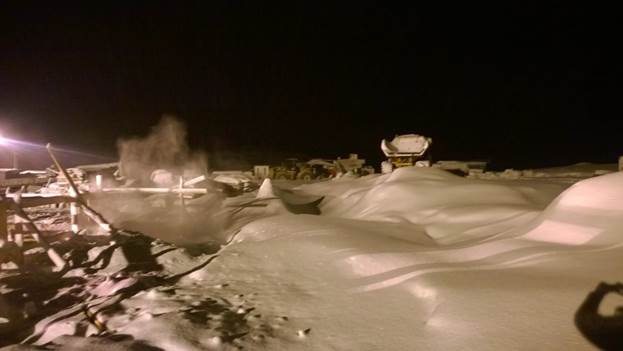 Continued construction at the mine camp.